With a recent update, we've updated the pages for web fonts with Non-Latin character sets.
When we launched Fontdeck one year ago, one of our ambitions was to offer fonts for a wide range of languages. In addition to fonts with Latin characters, we also support Greek, Cyrillic, Armenian and most recently, Cherokee characters.
It's all well and good providing these web fonts but we realised we weren't showing these characters by default within the text samples on Fontdeck.
Now when you view fonts from any Non-Latin category, you will get a text sample written for these languages. What's more, you can now easily preview the alphabet for these languages by selecting it from the drop down menu on each page.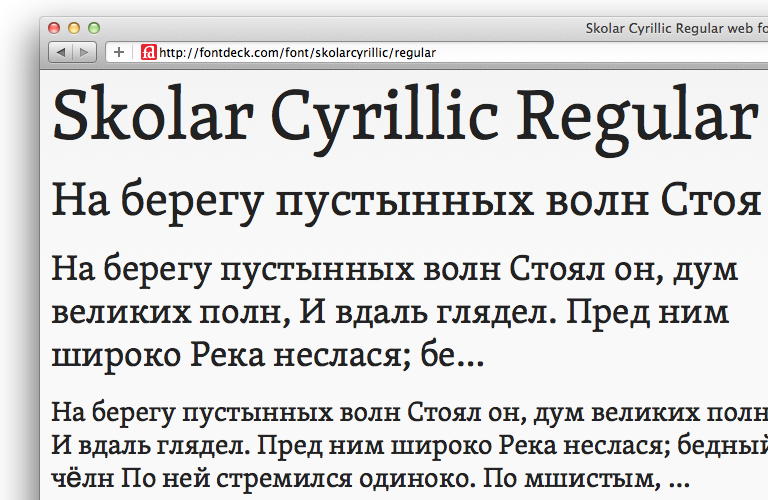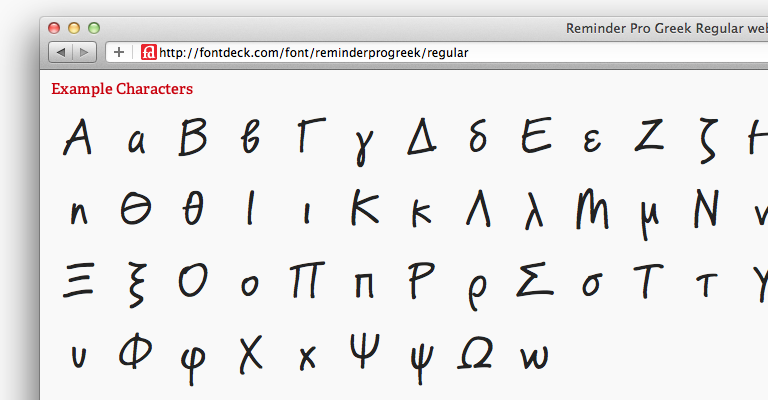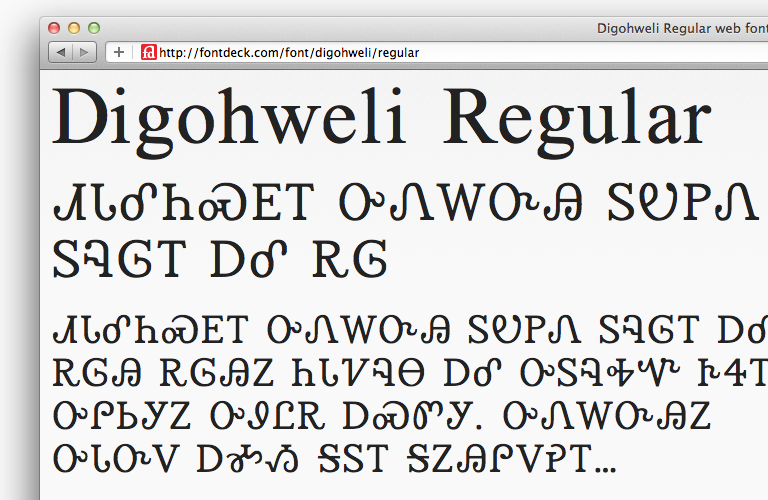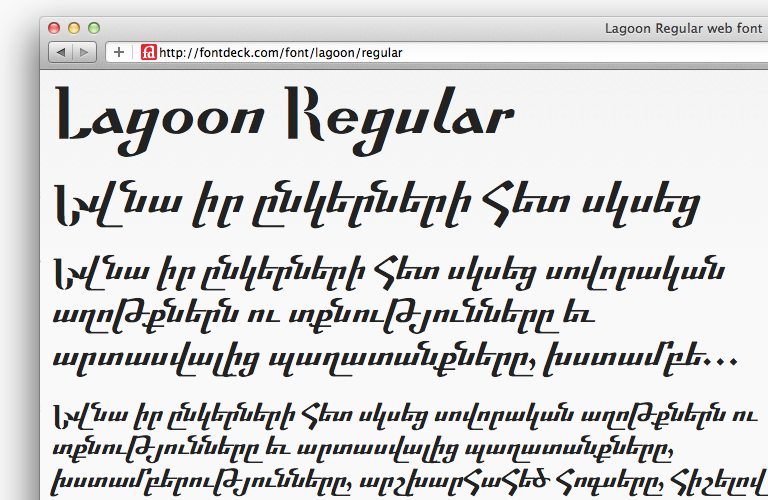 Comments