Inspired by Jason Santa Maria's terrific talk at last year's Ampersand web typography conference*, our own Richard Rutter created a simple body text tester.
In his presentation, Jason talked about the art and science of choosing a typeface for body text. Part of his methodology is to create a specimen containing an array of candidate fonts. The body text tester Richard created automates that process by dynamically creating a page based on any Fontdeck website.
Here's a couple of examples featuring some of our favourite fonts:
Serif body text tester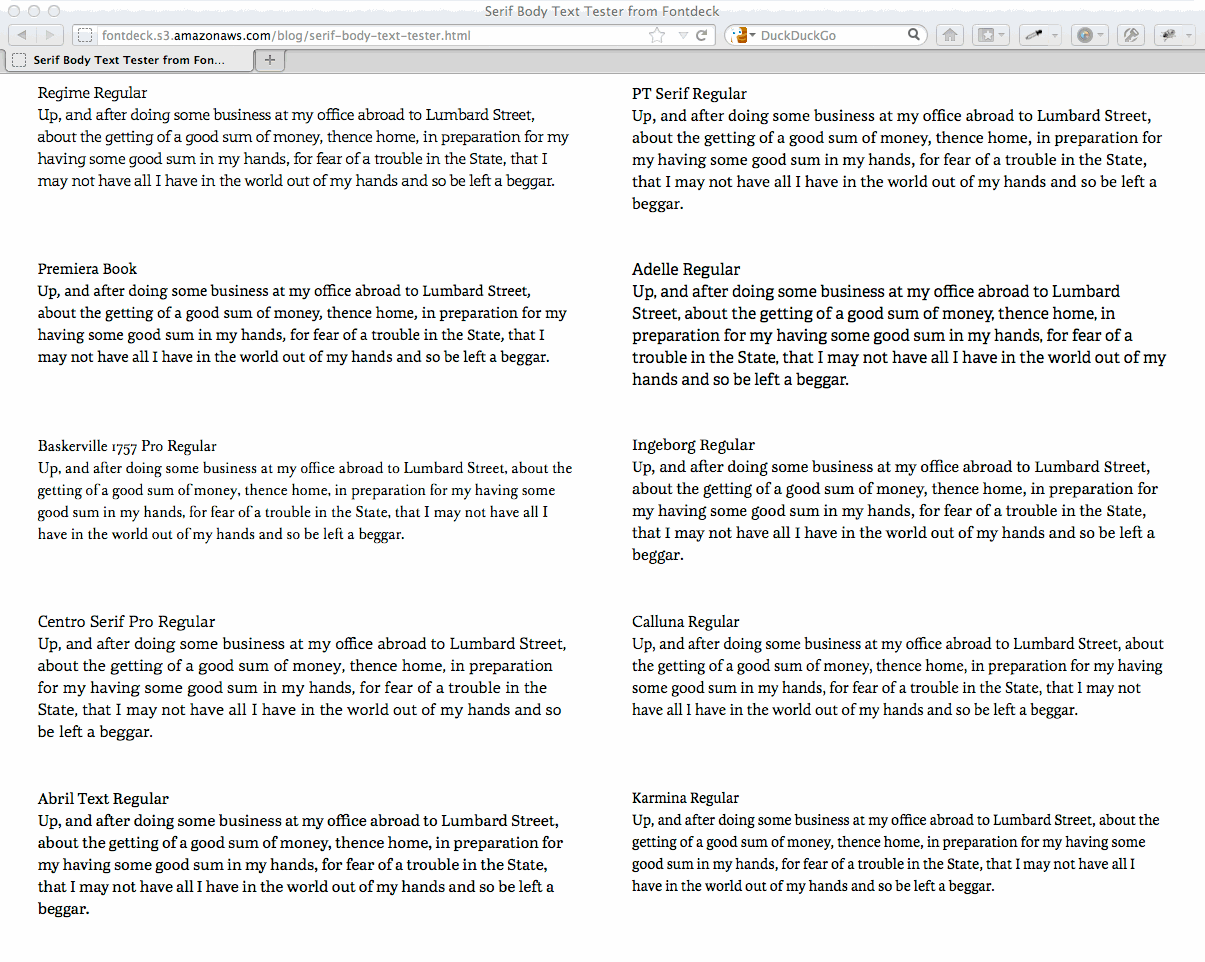 Sans-serif body text tester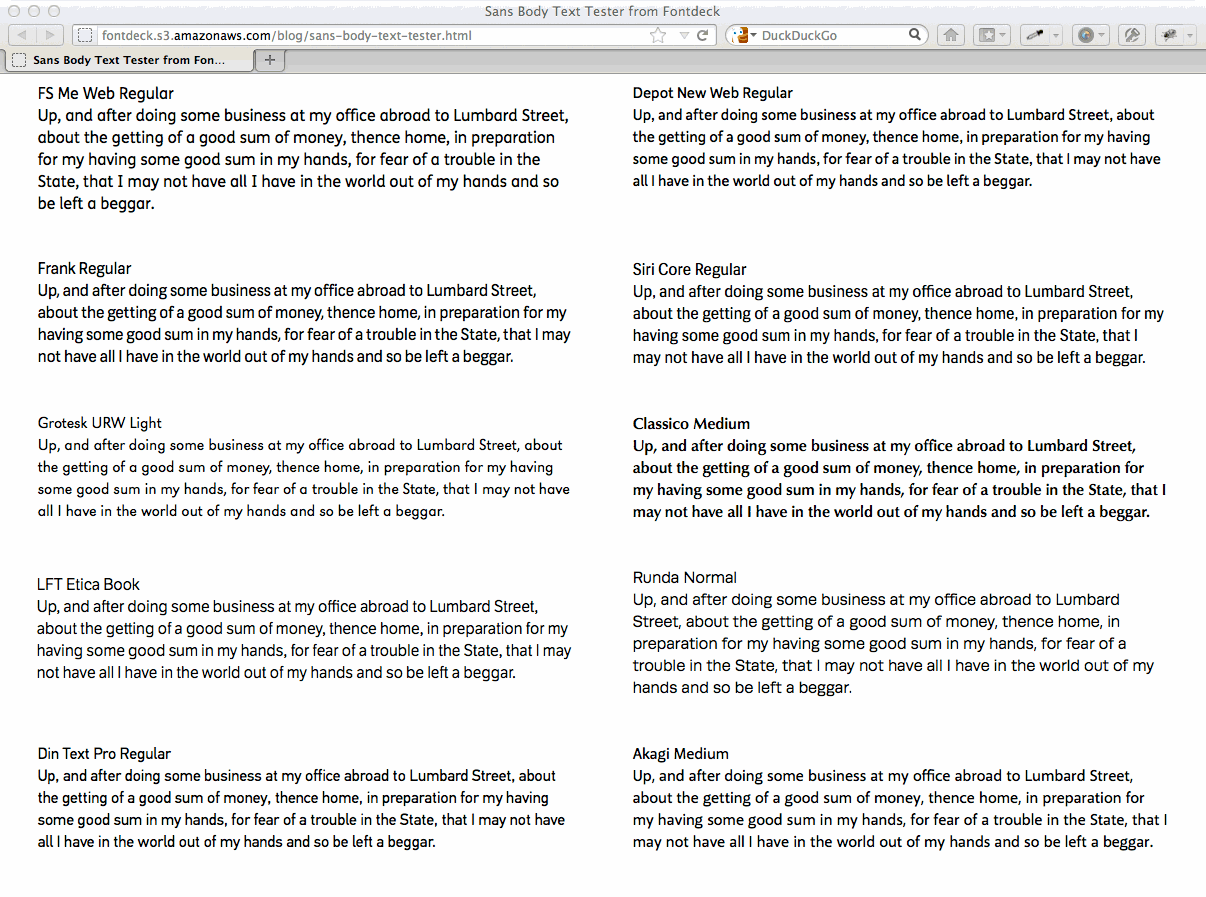 How To Use It
It's simple: set up a new website on Fontdeck, download a file, edit one line of code, and upload it to your server. Here are the details:
Firstly go to your Fontdeck account and click Add website to set up a new website project. Remember you can set up as many website projects as you like for free, and while you are testing you can add as many fonts as you like without charge.
Next browse the font families and add any promising fonts to your new website - you might like to start by trying some of our manually hinted fonts.
Finally download and unzip the body text tester (it's just a single HTML page). Open the file in an editor and change line 6:
<script src="http://f.fontdeck.com/s/css/js/MYDOMAIN/NNNNN.js"></script>
Replace MYDOMAIN with the domain you are testing on, making sure to add it to your Fontdeck website settings as normal. Replace NNNNN with your Project ID, which can be found at the top of your Fontdeck website settings page.
Copy the file to your web server and view it in the browser. Feel free to change the default styles. In particular play around with text size, line-height, specimen width and colours. You can also change the specimen text and markup by editing line 59.
We should probably say that Richard knocked together the body text tester for his own purposes so the code is not pretty. However it's just for testing and it gets the job done, so we're happy to give it away as it is.
We'd love to hear how you get on with the text tester - do leave us some screenshots and URLs in the comments.
* Fontdeck is pleased to be sponsoring Ampersand again this year - at the time of writing there are still a handful of tickets left.
Comments