Alverata is a brand new super-family from TypeTogether, designed by the legendary dutch type designer, Gerard Unger.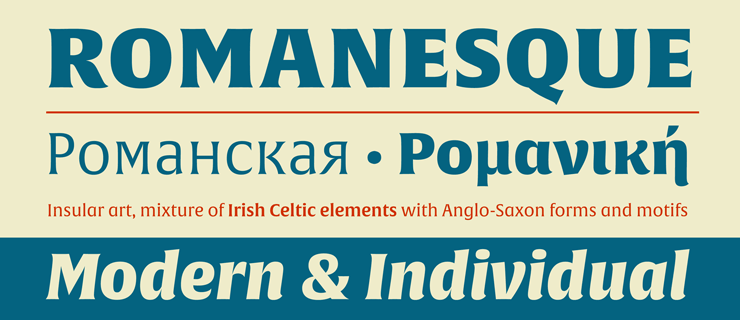 Alverata sample
In essence Alverata is a contemporary typeface with roots in early Europe. Standing out against the current trend of humanist sans-serifs, Alverata is a glyphic sans-serif face inspired by the shapes of romanesque capitals in inscriptions of the eleventh and twelfth centuries, without being a close imitation of them.
Alverata performs beautifully on screen, delivering excellent legibility. Its letters are open and friendly in small sizes and lively and attractive in large sizes. They are robust, and show refinement in their detail.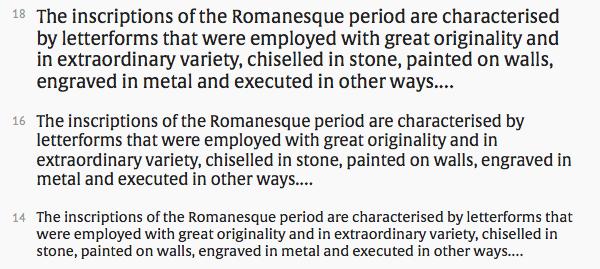 Alverata Regular at various sizes on Mac OS X

Alverata Regular at various sizes on Windows 7


Alverata Italic on Mac OS X


Alverata Italic on Windows 7
Alverata is an extensive type family, with six weights, real italics, and versions for both formal and informal settings. Alverata consists of three different fonts: Alverata, Alverata Informal and Alverata Irregular, that vary in form and width, but maintain the same spirit.


Alverata Informal


Alverata Irregular
Try for free
Fontdeck provides full versions of Alverata which include an array of OpenType features, Cyrillic and Greek characters, alongside leaner Latin-only subsets. As with all fonts on Fontdeck, you can try Alverata for free, for as long as you need.